Editors
Senior co-editors
Katharine Whitcomb
Mark Auslander
Core Editorial Board
Mark Auslander
Dan Herman
Mat Novak
Gregg Schlanger
Katharine Whitcomb
The Editorial collective and advisory board includes Cindy Patton (Simon Fraser), Pete Richardson (UW-Bothell).
About the editors: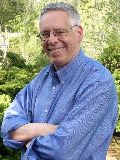 Mark Auslander is Associate Professor of Anthropology & Museum Studies and director of the Museum of Culture and Environment in Central Washington University in Ellensburg, WA. He is a sociocultural anthropologist with strong interests in political and symbolic processes in Africa and the African Diaspora. His principal ethnographic research has been in Eastern Zambian Ngoni communities and among African American families in the United States. His academic writings explore a wide range of topics, including southcentral African witchfinding movements, popular contests over South African nature reserves, Zulu iconography in global contexts, the art of Southern Sudanese refugees, the social meanings of lynching photography, popular narratives of slavery in the rural American South,African American cemeteries and family reunions, contemporary Afro-Atlantic art and "living history" reenactments of traumatic events, including lynching and slave auctions. He is also deeply interested in indigenous and non-indigenous museums and cultural heritage sites in the Cascadia region.

Mark is the author of The Accidental Slaveowner: Revisiting a Myth of the American South (University of Georgia Press, 2011), winner of the Delmos Jones and Jagna Sharff Memorial Book Prize from the Society for the Anthropology of North America.



Daniel Herman is an Arizona native who was educated in California (mostly) and who has since lived in places as far away as New Zealand. Herman specializes in American cultural history, American Indian history, the American West, Jacksonian America, and the Civil War. He has published three books, twelve scholarly articles, and some thirty book reviews and encyclopedia articles. His first book, Hunting and the American Imagination (Smithsonian Institution Press, 2001), won the 2002 American Historical Society/Pacific Coast Branch book prize and became a History Book Club selection. His second book, Hell on the Range: A Story of Honor, Conscience, and the American West (Yale University Press, 2010) was chosen as a Pima County Library Southwestern Book of the Year. His newest book, Rim Country Exodus: A Story of Conquest, Renewal, and Race in the Making examines the bloody and contradictory history of Apaches, Yavapais, settlers, and BIA agents in Arizona between 1864 and 1940. Herman is a hiker (at least in the summer), rock hound, amateur silversmith, and a fan of old jazz, John Wayne, and any sort of music that sounds Celtic, so long as its upbeat.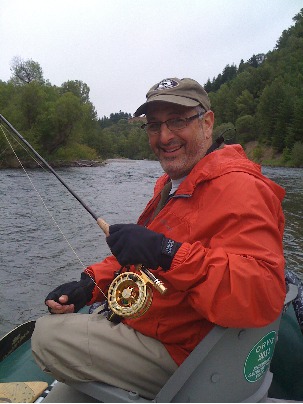 Gregg Schlanger is a Professor of Art and Chair of the Department of Art at Central Washington University in Ellensburg, Washington. He received his BFA from Boise State University in 1987 and his MFA from Northern Illinois University in 1989. Gregg's work has been exhibited both nationally and internationally. This includes a community public art commission for the City of Memphis, Tennessee, a community project for the City of Providence, Rhode Island and a commission for the public library in Owensboro, Kentucky. His work has been exhibited in Berlin, Erfurt, Potsdam and Jena, Germany. Gregg has also participated in exhibitions in New York, Illinois, Iowa, Nevada, California, North Carolina, Arkansas, Idaho, Oregon, Tennessee and Virginia. He has received many awards including Sponsorship by the New York Foundation for the Arts, Israel-Tennessee Visual Artist Exchange Project Fellowship, USIA Arts America Grant and New Forms Regional Initiative Grant from the NEA.

Gregg works primarily in installations and community public art. He is interested in exploring through his projects the potential of creating a better "sense of place" (leading to a respect for that place and the environment). Gregg believes this can happen through community involvement and the educational aspects that occur dealing with the various concepts of his work.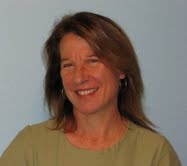 Katharine Whitcomb is Associate Professor of English, specializing in poetry and creative writing, and the Coordinator of the Writing Specialization in the English Department at Central Washington University. She is the author of a collection of poems, Saints of South Dakota & Other Poems, which was chosen by Lucia Perillo as the winner of the 2000 Bluestem Award and published by Bluestem Press, and two poetry chapbooks. Hosannas (Parallel Press, 1999) and Lamp of Letters (Floating Bridge Press, 2009), winner of the 2009 Floating Bridge Chapbook Award. Katharine is the editor, along with Robert Hickey and Marco Thompson, of A Sense of Place: The Washington State Geospatial Poetry Anthology, an anthology of poems about particular locations in Washington State, formatted in Google Earth,(accessible from this website), and the Director of CWU's Center for Geospatial Poetry.

She was born in Appleton, Wisconsin, and earned her B.A. from Macalester College in English. In 1995 she received an MFA in Writing from Vermont College of Fine Arts. Her poetry awards include a Stegner Fellowship at Stanford University, a Loft-McKnight Award, a Writing Fellowship at the Fine Arts Work Center in Provincetown, and a Halls Fellowship at the Wisconsin Institute for Creative Writing. She received an AWP Fellowship in Poetry to the Prague Summer Seminars at Charles University in the Czech Republic. She was a Fellow in the 2011 Jack Straw Writers Program in Seattle. She has had work published in The Paris Review, The Yale Review, The Kenyon Review and Poetry Northwest, as well as in several anthologies, including Making Poems, Fire On Her Tongue, and Dorothy Parker's Elbow: Tattoos on Writers, Writers on Tattoos. Her collaborative art has been exhibited in the San Diego Museum of Art.